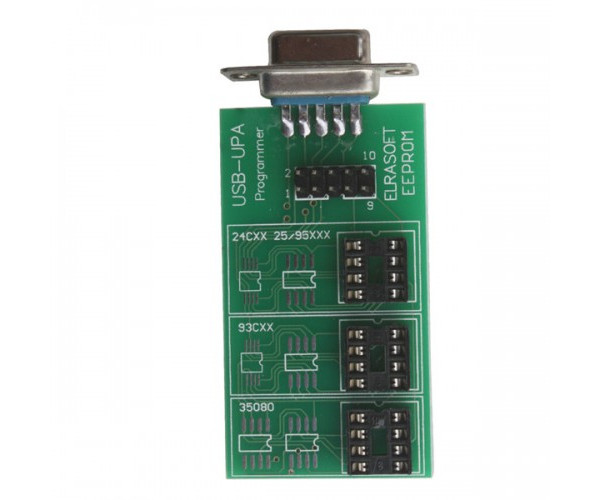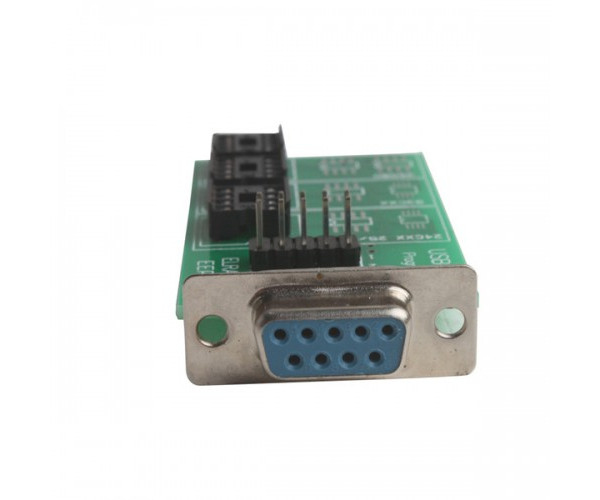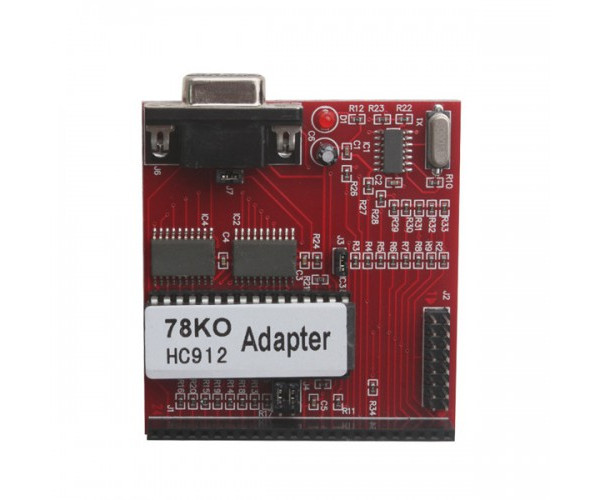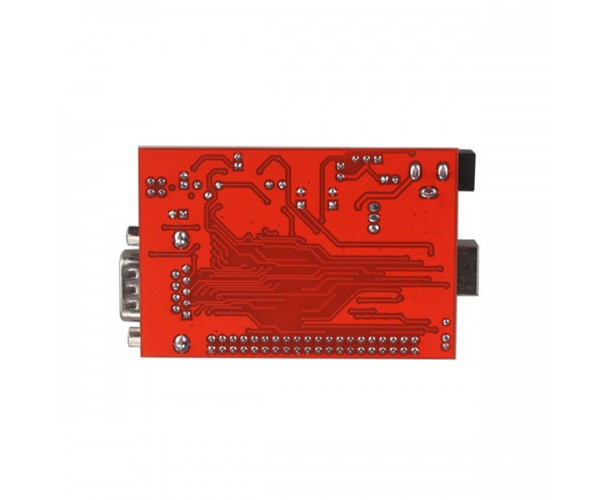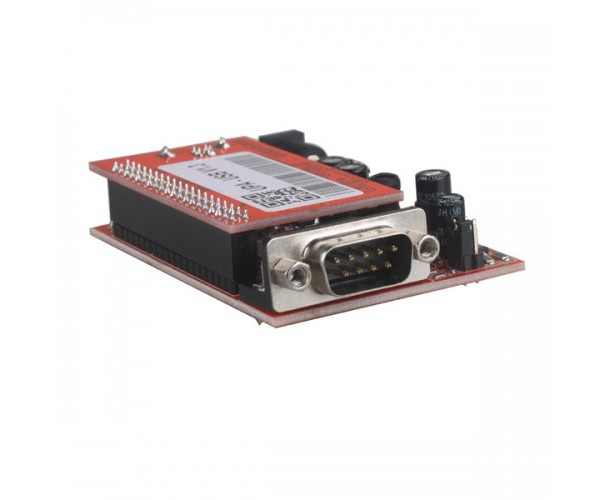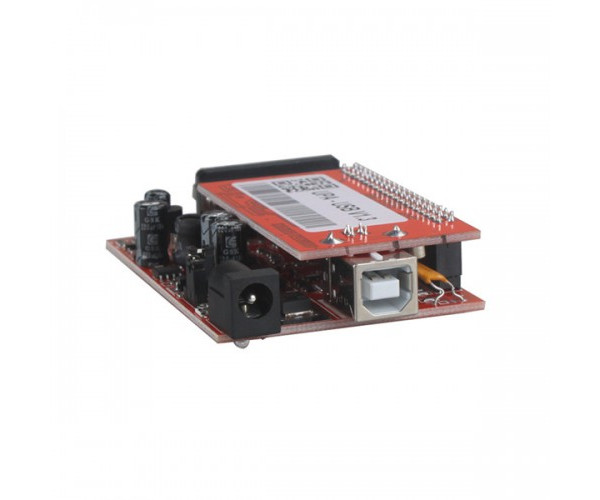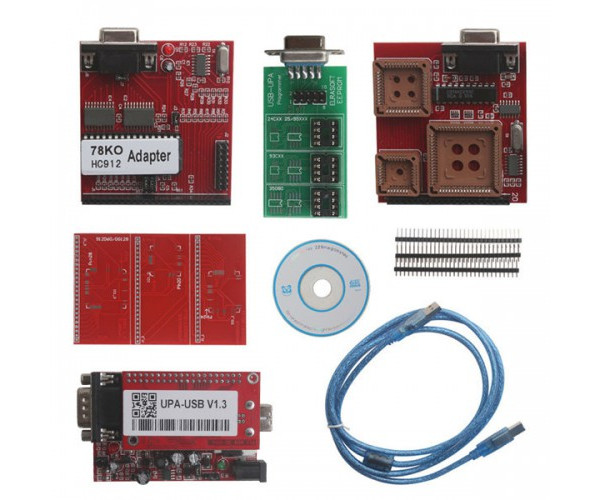 UUSP UPA-USB Serial Programmer Full Package V1.3 Hot sale
In Stock
Item No.ITCEC036
Fast Delivery
Best Quality
Fast shiping
Best price
Shipping:

Express Shipping Service Estimated delivery time: 3-5 Days. See details »
Ship to:
1$ whit

ARAMEX

To FRANCE&nbsp &nbsp &nbspEUROPE
Not right?
Weight:

0.2 KG

Package:

17cm*16cm*2cm ( Inch: 6.69*6.3*0.79 )

Returns:

Return for refund within 30 days,buyer pays return shipping.

Return Policy »
Description
UUSP UPA-USB UPAUSB UPA USB Serial Programmer Full Package V1.3 is compatiable with STMicroelectronics, Motorola, Microchip, EEPROMs
UUSP UPA-USB UPAUSB UPA USB Serial Programmer Full Package V1.3
Support:
STMicroelectronics ST62*:
ST6240, ST6245, ST6249
NSC CR16*:
CR16HCS5(9), CR16MCS5(9), CR16MES5(9), CR16MFS5(9), CR16MCT5/9, CR16HCT5/9
Motorola HC05*:
MC68HC05B6, MC68HC05B8, MC68HC05B16, MC68HC705B16, MC68HC05B32, MC68HC05E6, MC68HC705E6, MC68HC05H12, MC68HC05L28, MC68HC05P3, MC68HC705P3*,MC68HC05X16, MC68HC05X32
Motorola HC08*:
MC68HC08AS20, MC68HC08AS32, MC68HC08AS60, MC68HC08AZ32, MC68HC(9)08AZ32A, MC68HC908AZ60, MC68HC908AZ60A
Motorola HC11*:
MC68HC11A1, MC68HC11A8, MC68HC11E9, MC68HC11EA9, MC68HC11E20, MC68HC11F1, MC68HC11K4, MC68HC11KA2, MC68HC11KA4, MC68HC11KG4, MC68HC11KS2, MC68HC11KS8, MC68HC11L6, MC68HC11P2, MC68HC11PA8, MC68HC11PH8
Motorola HC12*:
MC68HC912B32, MC68HC912BE32, MC68HC912D60, MC68HC912D60A, MC68HC912DC128A, MC68HC912DG128, MC68HC912DG128A
Motorola HCS12*:
MC9S12D64, MC9S12A128, MC9S12DG128, MC9S12DG256, MC9S12H128, MC9S12H256, MC9S12HZ64, MC9S12HZ128, MC9S12HZ256
Freescale (Motorola) HCS12X*:
MC9S12XD64, MC9S12XD128, MC9S12XDG128, MC9S12XDP384, MC9S12XDP512, MC9S12XHZ256, MC9S12XHZ512
Freescale (Motorola) HCS12XE*:
MC9S12XEG128, MC9S12XET256, MC9S12XEQ384, MC9S12XEQ512, MC9S12XEP768, MC9S12XEP100
Atmel 8051 Architecture:
AT89S51, AT89S52, AT89S53, AT89S8252, AT89S8253
Atmel AVR 8-Bit Risk:
AT90S1200, AT90S2313, AT90S2323, AT90S2333, AT90S2343, AT90S4433, AT90S4434, AT90S8515, AT90S8535, ATmega8, ATmega16, ATmega161, ATmega162, ATmega163, ATmega323, ATmega64, ATmega103, ATmega128, ATtiny12, ATtiny15, ATtiny2313, ATmega8515, ATmega8535
Microchip PIC12:
PIC12F508, PIC12F509, PIC12F629, PIC12F675
Microchip PIC16:
PIC16F627(A), PIC16F628(A), PIC16F648A, PIC16F72, PIC16F73, PIC16F74, PIC16F76, PIC16F77, PIC16F818, PIC16F819, PIC16F83, PIC16F84(A), PIC16F870, PIC16F871, PIC16F872, PIC16F873(A), PIC16F874(A), PIC16F876(A), PIC16F877(A)
EEPROMs I2C:
24C01, 24C02, 24C04, 24C08, 24C16, 24C32, 24C64, 24C65, 24C128, 24C256, 24C512, 85C72, 85C82, 85C92, BAW574252, GRM-003, GRM-004, GRM-005, KKZ-06F, MCM2814, PCA8581, PCF8581, PCF8582, PCF8594, PCF8598, PCF85102, PCF85116, SDA2516, SDA2526, SDA2546, X24C00, X24C01
EEPROMs Microwire:
7002, 93C06, 93C14, 93C46, 93C56, 93C57, 93C66, 93C76, 93C86, 93S46, 93S56, 93S66, GRN-001, GRO-002, KKZ-01, S220, S2914, ST61907, XLS93C46
EEPROMs SPI:
M35080, 25C010, 25C020, 25C040, 25C080, 25C128, 25C160, 25C256, 25C320, 25C640, M25P05, M25P10, M25P20, M25P40, M25P80, ST95010, ST95020, ST95040, ST95080, ST95160, ST95320, ST95640, ST95P02, ST95P04, ST95P08, X5043, X5045
EEPROMs Miscellaneous:
CXK1011, CXK1012, CXK1013, M6M80011, M6M80021, M6M80041, SDE2506, TC89101, TC89102, 77005, 77007, BR9010, BR9020, BR9040, CAT64LC10, CAT64LC20, CAT64LC40, S-29190A, S-29290A ,S-29390A
FAQ:
Q: This programmer can do NEC odometer?
A: It can not do NEC odometer.
Q:Does it can brings all the security codes for read motorola mcu?
A: Yes. it can do it.
Contact Information:
Whatsapp: +86 183 4923 2556 - +8619881513864
Live Support: Chat with us online
Email: sales@itcdiag.com - info@itcdiag.com
Skype : Sales ITCDiag - info@itcdiag.com